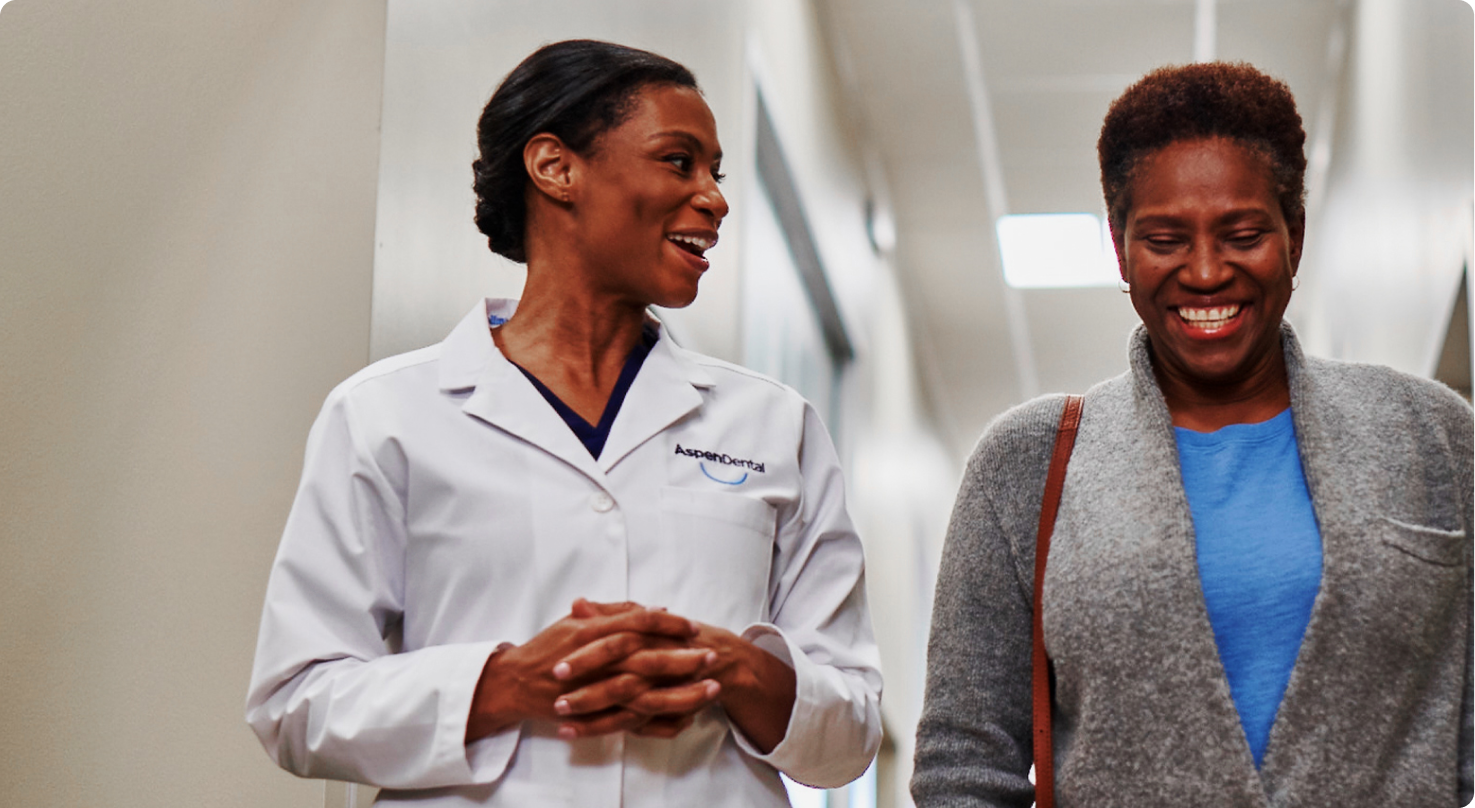 Dental Implants in Pikeville, KY
Rediscover a more confident you with dental implants. Did you know that dental implants can help protect your overall oral health as well? Eat, speak and chew more like you with natural-looking implants—all at an Aspen Dental right near you.
Aspen Dental in Pikeville, KY
Hours
8:00 AM
-
6:00 PM
8:00 AM
-
6:00 PM
8:00 AM
-
6:00 PM
9:00 AM
-
7:00 PM
8:00 AM
-
1:00 PM
Closed Today
Closed Today
Store Hours:
Day of the Week
Hours
Monday

8:00 AM

-

6:00 PM

Tuesday

8:00 AM

-

6:00 PM

Wednesday

8:00 AM

-

6:00 PM

Thursday

9:00 AM

-

7:00 PM

Friday

8:00 AM

-

1:00 PM

Saturday
Closed
Sunday
Closed
Right Care. Right Now.
An Aspen Dental practice is open near you. We're following all COVID-19 safety protocols to protect your health and well-being with our Smile Wide, Smile Safe Promise.
Returning patients, call (844) 755-0172 or contact your Aspen Dental office to schedule an appointment.
Dental implants for every smile
Maybe you need a single tooth replaced. Or, maybe you need a bridge to keep your surrounding teeth healthy. Whatever it is, our office has the dental implants to make your whole smile glow with stability and pride.
Single tooth implants

Replacing a missing tooth with an implant can help prevent your other teeth from shifting. Give yourself maximum stability with a single implant and smile with total confidence again.

Implant-supported bridges

Fill in a gap and give your remaining teeth the stability they need. Your local Aspen Dental office can custom craft a bridge to fit seamlessly into your smile.

Snap-in dentures

Prevent slippage with our most secure fitting dentures to date. SecureFit ComfiLyte® Dentures can change your life by bringing back your natural smile—and confident bite.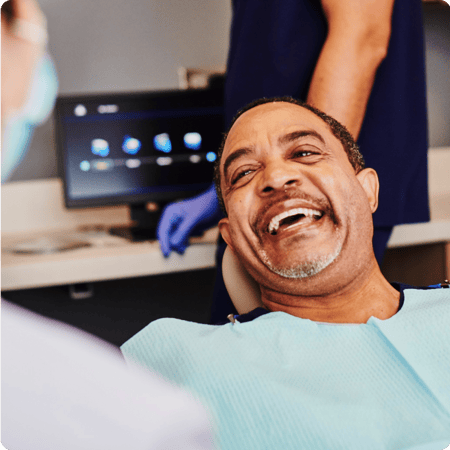 Are dental implants painful?
At Aspen Dental, we understand that getting dental implants is a big step for your smile. That's why our care teams do everything to ensure your comfort, every step of the way. From fully anesthetizing the area during your procedure to walking you through your aftercare, we'll make your healing process as seamless as possible.
Frequently Asked Questions
Featured Blog Posts
The 3 Types of Dental Implants

Learn what the 3 types of dental implants are, and which one could be right for you!

The Real Benefits and Costs of Dental Implants

Curious to know more about dental implants' benefits and cost? Check out our guide to find out if they are right for you.

The Truth About Dental Implants in 2022

Got questions about dental implants? Want to know the truth? Check out our 2022 guide!
Great expressions. Lasting impressions.
"I am deathly afraid of going to the dentist since a horrible experience as a child. I came to Aspen Dental for top teeth removal and dentures. They gave me medicine to take the night before and then when I went more was given. Best decision I have made. I love and appreciate the smile I now have. The whole team is great!!!"
- Rennie H.
Great expressions. Lasting impressions.
"I am Highly impressed with Aspen Dental. The staff are very friendly and helpful. The dentist is as well. I've had dentures made previously and they were never right! He nailed it the first try! They're beautiful! You'd be crazy not to go to Aspen!"
- Meck T.
Great expressions. Lasting impressions.
"Very very pleased with my visit. I've had a lot of bad dental experiences, especially recently with having to get partial dentures in my 20's. The environment was clean and comfortable, but my main thing is how helpful and kind the staff was, I have very bad social anxiety and I was nervous but was treated kindly and with respect. Dental problems can be overwhelming and embarrassing, so thank you Aspen for a helpful and friendly experience."
- Cox A.
Great expressions. Lasting impressions.
"The staff was terrific and made me feel welcome. They took all the embarrassment out of the process of getting dentures, and were compassionate about how sensitive this process is for me. They actually seem to LIKE their jobs, and it shows!! I drove over 3 hours to get to the Aspen Dental practice I heard about -- and their service and staff is worth every mile!! Thank you Aspen Dental!"
- Al-Jamali S.